From Gallup:
As Christian and Jewish Americans prepare to celebrate Easter and Passover, respectively, Gallup finds the percentage of Americans who report belonging to a church, synagogue or mosque at an all-time low, averaging 50% in 2018.
U.S. church membership was 70% or higher from 1937 through 1976, falling modestly to an average of 68% in the 1970s through the 1990s. The past 20 years have seen an acceleration in the drop-off, with a 20-percentage-point decline since 1999 and more than half of that change occurring since the start of the current decade.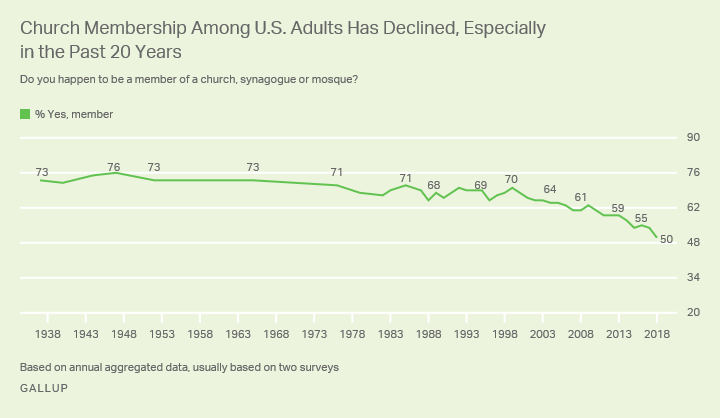 Continue reading Gallup's report here...