From Bloomberg:
Investors haven't been this pessimistic since the global financial crisis of 2008.
That's according to a Bank of America Merrill Lynch survey of money managers with $528 billion between them. Equity allocations saw the second-biggest drop on record, while cash holdings jumped by the most since the 2011 debt-ceiling crisis, the June poll showed. Concerns about the trade war, a recession and "monetary policy impotence" all contributed to the bearish sentiment, Bank of America said.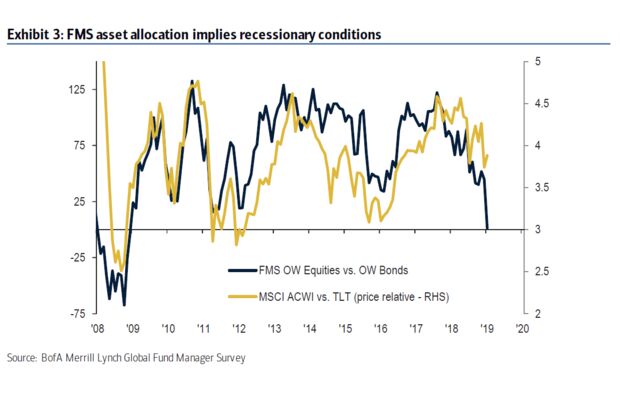 Continue reading at Bloomberg...