World's No. 2 currency trader sees dollar surge coming…
From Bloomberg:
When misery fades, the dollar rallies.
That's the contention of Deutsche Bank AG, the world's second-biggest currency trader, which expects the greenback to resume its surge this year after slumping in February. The misery index, a measure of inflation and unemployment, fell in November to the lowest in almost six decades, underpinning the currency's outlook. The jobless rate is forecast to hold at an eight-year low Friday as the Federal Reserve weighs the path of U.S. interest rates.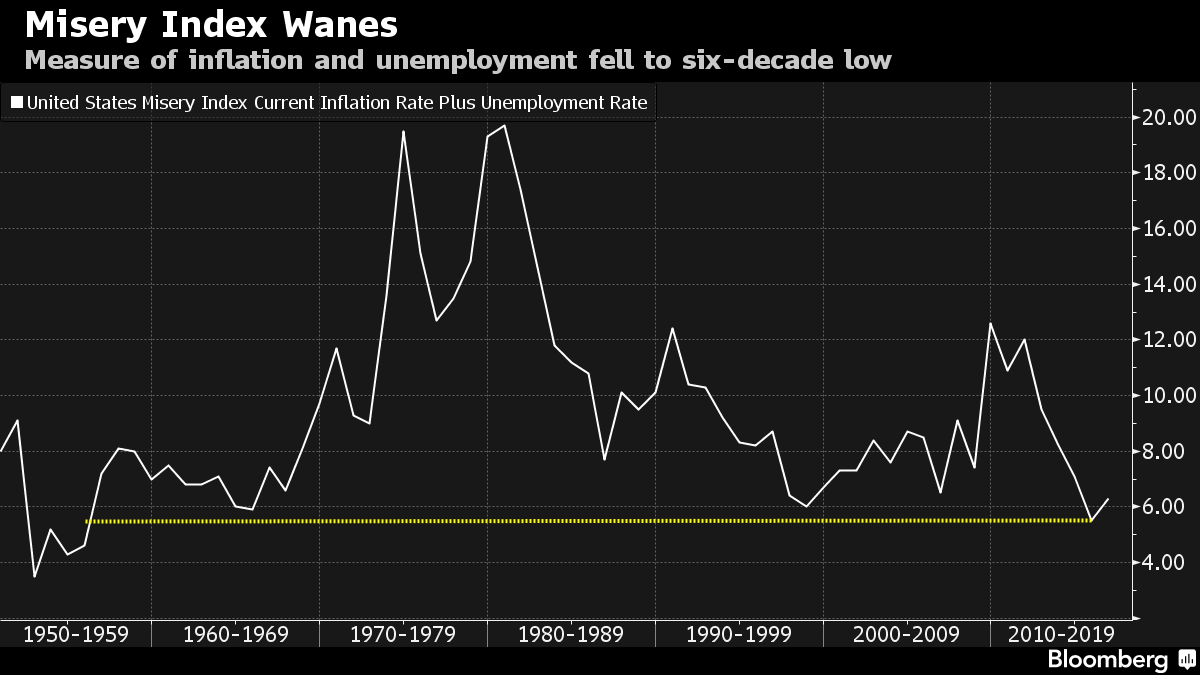 "The misery index is not miserable," said Alan Ruskin, the bank's global co-head of foreign-exchange research in New York. "The tighter the labor market is, the more likely that we're in a cycle where the Fed is going to be supportive of the dollar."
The Bloomberg Dollar Spot Index, which tracks the currency against 10 major peers, dropped 1.8% in February on concern that a global economic slowdown will drag down the world's biggest economy. The currency's stumble last month, which was its worst since April 2015, follows a two-year rally on speculation that the Fed would boost borrowing costs while its biggest peers carried out unprecedented stimulus.
Ruskin forecasts the greenback will strengthen to 95 cents against the euro by the end of the year. It's far too early to be calling a top even after last month's soft patch, he said.
The dollar was little changed at 113.39 yen as of 11:30 a.m. in New York and fell 0.7% against the euro to $1.0947.
Jobs Watch
The U.S. unemployment rate is forecast to remain at 4.9% while payrolls probably climbed by 195,000 in Friday's employment report, according to the median estimates of analysts surveyed by Bloomberg. Consumer prices rose 1.4% in January versus a year earlier, data from the Labor Department showed last month.
The misery index, which tracks inflation and unemployment, was at 6.3 on Thursday after falling to 5 in November, the lowest level since 1956.
While it's an "imperfect" indicator that often lags, rather than predicts, the dollar's strength, the index still shows that a strong jobs market can underpin the currency, Ruskin said.
"Sometimes the strength is the simplicity," he said.