The world's easiest country for opening an (offshore) bank account
From Simon Black at Sovereign Man:
This was the one of the easiest offshore bank account experiences I've ever had.
It only took me 20 minutes to open this offshore bank account in Georgia. Read on to learn how and at which bank you can easily begin offshore banking in Georgia.
In 1991, the country of Georgia gained its independence from the Soviet Union.
But, despite the communist regime's fall, deep-state apparatchiks (ex-members of the Soviet Communist Party) still ruled the country.
And throughout the early 1990s as politicians battled for power in the newly independent nation, Georgia's economy came to a standstill. Its GDP decreased each year from 1990 to 1994. The post-Soviet era devastated its people's hope for a better future.
Any person who could flee the country did so. Census records from 2002 showed a 20% drop in population from 1989… partly due to a declining birth rate; the rest is because of emigration.
Georgia desperately needed an energetic leader with an anti-corruption, pro-market vision to turn the country around.
Fortunately for Georgia, that person appeared several years later.
Mikheil Saakashvili came to power in 2004. As Georgia's President, he cut red tape, abolished import and export tariffs, fired half of the police force, invested in infrastructure and revamped the entire government.
With a little time, Saakashvili's efforts paid off. Georgia's staggering transformation was remarkable.
Today, Georgia is one of the safest and least corrupt countries in the world. It tops many "Ease of doing business" ratings, and Georgians are proud of it.
Such a business climate means the country is attracting foreign capital. In fact, one of our promising Sovereign Man: Private Investor (our private deal service) portfolio companies is based in Georgia.
The country is also an increasingly popular tourist destination.
Georgia's scenery is fantastic, and the local food and hospitality are unmatched. The number of tourist arrivals has doubled from just four years ago.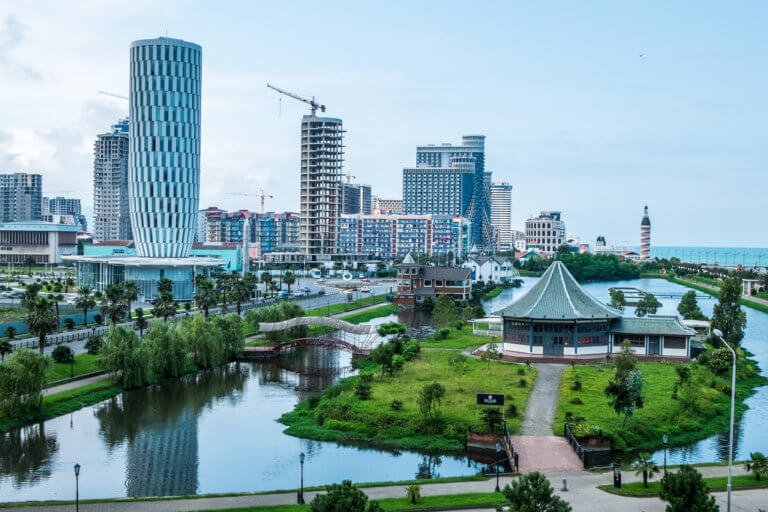 Georgia has quickly become one of my favorite places to visit.
And Georgia, smartly, is making it even more welcoming…
They've scrapped many types of visas. Nationals of these 90 countries can now visit Georgia visa-free.
But that's not all…
Continue reading at Sovereign Man here…