Sign of a top? 130-year-old Eastman Kodak joins crypto-mania with 'KodakCoin'
From Bloomberg: 
Kodak's latest moment has it joining the cryptocurrency frenzy.
Shares in Eastman Kodak jumped as much as 77% after the former camera and film heavyweight said it would launch the KodakCoin, "a photocentric cryptocurrency to empower photographers and agencies to take greater control in image rights management."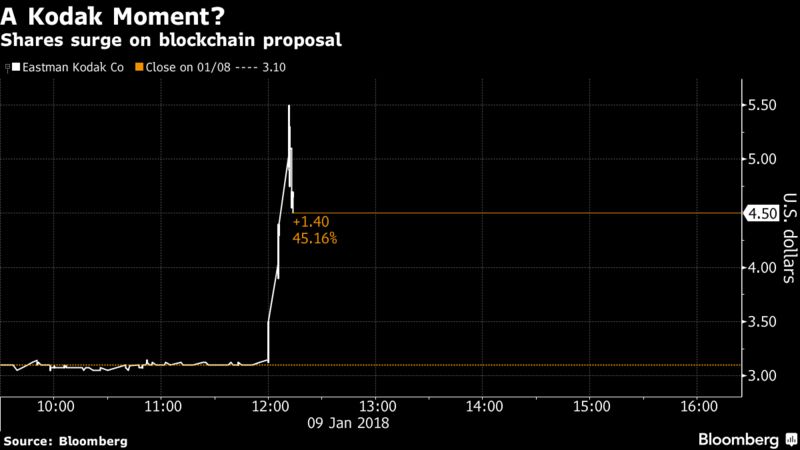 The move comes as investors snap up virtually any asset related to digital coins or the blockchain technology that underpins them — no matter how tenuous the tie. Microcaps previously involved in sports bras, fruit juices and teas have made the move and been rewarded with spikes in their share prices.
Kodak, whose name was once synonymous with photographic film, emerged from bankruptcy in 2013 after selling off most of its patents to companies including Apple and Microsoft. The Rochester, New York-based company now focuses on digital photography and printing, as well as licensing agreements.
The shares rose $1.39, or 45 percent, to $4.49 as of 12:56 p.m. in New York.