REPORT: North Korea launches ballistic missile in latest provocation
From Bloomberg:
North Korea fired a ballistic missile in its first provocation since U.S. President Donald Trump labeled the country a state sponsor of terrorism earlier this month.
Japan's coast guard said the missile could fall into the sea near Japan. The White House said Trump was briefed on the launch, while the Pentagon said a "probable North Korea launch" took place around 1:30 p.m. New York time and was being analyzed. South Korea's military staged a "precision strike" missile exercise in response to the launch, the country's Yonhap news agency reported.
The launch shatters a two-month period of relative quiet that had led to a softer tone from top U.S. officials including Trump and Secretary of State Rex Tillerson. In an interview earlier this month, Tillerson said he could envision talks with Kim Jong Un's regime as a precursor to formal negotiations.
"Eventually we're going to have one of those days where we're both going to say OK, maybe it's a good time to have that first conversation," Tillerson said during his trip to Asia, adding a caution: "Now, Kim could surprise us tomorrow with another missile launch."
Earlier on the trip, Trump called on North Korea to "come to the table" to make a deal to end its nuclear program, and aides later said the president was genuinely interested in talks toward an agreement.
The launch follows Trump Nov. 20 decision to label North Korea a state sponsor of terrorism because of its threats of nuclear devastation and support of terrorist acts including assassinations on foreign soil. North Korea responded by saying the designation reminds the country it should keep hold of its "precious nuclear sword."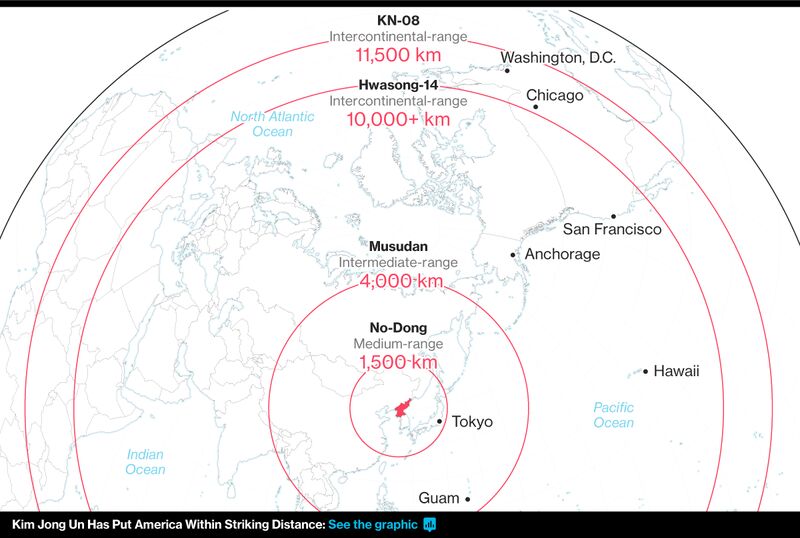 Kim's regime conducted its sixth and most powerful nuclear test on Sept. 3, and has launched more than a dozen missiles this year as Kim seeks the capability to hit the continental U.S. with a nuclear weapon. The United Nations has imposed stringent sanctions on North Korea for its weapons tests.
On Nov. 14, the U.S. wrapped up strike force drills in the Western Pacific using three aircraft carriers — the first such exercise in a decade. North Korea routinely complains about U.S. drills in the region, using them as justification to ratchet up its own weapons program.
The launch ends a lull in test activity by the Kim regime. North Korea's last provocation was on Sept. 15 when it fired a second missile over Japan in as many months.
Crux note: Jim Rickards, a seasoned CIA consultant, says "'war is likely coming in a matter of months." Read his latest analysis of the situation right here.
× Subscribe to Crux